Raspberry Pi 5 Micro SD Card Speed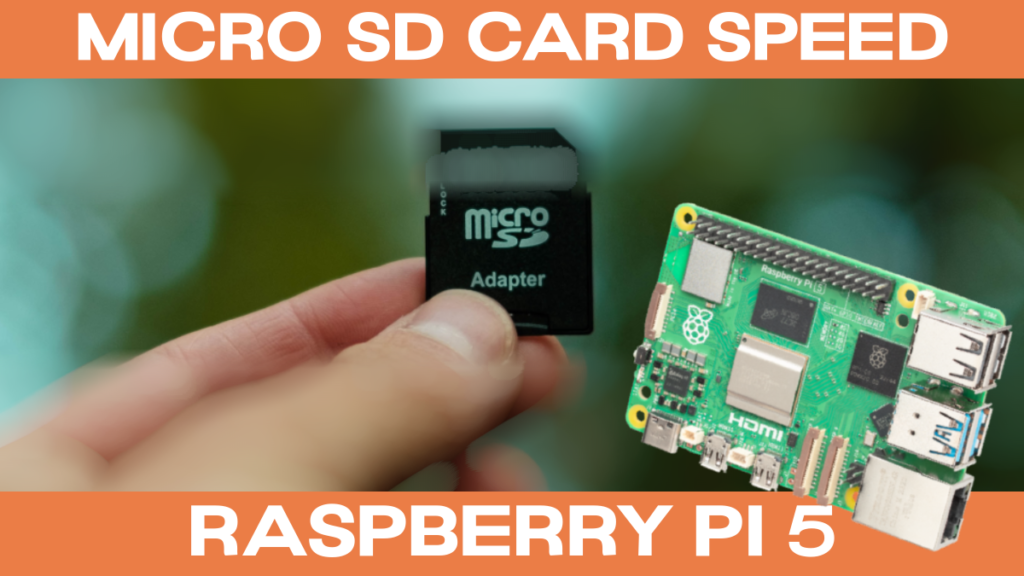 This article is all about the micro SD card speeds of Raspberry Pi 5. We discuss the new architecture and which cards are recommended!
With SD cards, there are always three things to keep in mind:
With Raspberry Pi 5, everyone is talking about speed and so we thought it would be worthwhile to talk about the speed of micro SD cards and the micro SD card slot on Raspberry Pi 5.
But first, a word about our Raspberry Pi 5 contest!
Contest & Newsletter
We know how frustrating it is to have to wait until October 23rd for a Raspberry Pi 5.
So we wanted to make it possible for you to play around with one as soon as possible.
So we've set up a contest: What's the craziest thing you can come up with for Raspberry Pi 5?

Provided your idea doesn't destroy it, you can send us your idea and we'll enact it on ours – and write an article about it!
We'll announce the winner here and on buyzero.de on October 23rd.
The winning idea (determined by us) will win a full Raspberry Pi 5 kit – including with a 27W USB-C Power Delivery (PD) Power Supply, a Raspberry Pi 5 case, an SD card, and a Raspberry Pi 5. All with free shipping within the EU.
The runner-up will win a Raspberry Pi 5 with free shipping within the EU.
So be sure to send in your ideas – you can comment below!
Now that we've covered that, let's get into the speed of Micro SD cards with Raspberry Pi 5.
Raspberry Pi 5 Micro SD Card Speed
First things first.
With Raspberry Pi 5, the SD card interface is still run through the Broadcom chip. Despite the presence of the new RP1 (which we've discussed already here and here), the SD card interface goes through the BCM2712.
According to Eben Upton, this is primarily due to the board layout. Perhaps then, in the future, they will route the SD card interface differently.
The SDR104, which stands for Single Data Rate 104, standard operates at a frequency of 208 MHz and supports a bus speed of up to 104 MB/s (Megabytes per second) for read speeds.
SDR104 corresponds to UHS-1, if that's what you're more familiar with.
"UHS" stands for Ultra High-Speed.
However, UHS-1 isn't the fastest you can get these days.
With UHS-1, you can get at least 10 MB/s of write speed and with UHS-3, you can get at least 30 MB/s of write speed.
So, if you see a number – 1 or 3 – inside a U on your micro SD card, SDR104 corresponds to the 1.
What a UHS-1 micro SD card can get is at least 10 MB/s of write speed and up to 104 MB/s of read speed.
And although this isn't the fastest, it's still much faster than the rates on Raspberry Pi 4.
Jeff Geerling posted the following graphic on his blog:

But what does this mean then? Essentially, the new Raspberry Pi model supports faster data transfer speeds between the SD card and the Raspberry Pi board.
This results in quicker access to data stored on the SD card. So you get quicker access to applications and to your files.
I can tell you that I've only booted my Raspberry Pi 5 from an SD card and it's a noticeable difference.
If you're interested in learning more about SD cards and how they work, we have a number of in-depth articles that cover SD cards and flash memory:
Which Micro SD Card should you get?
So, if you're planning on booting your Raspberry Pi 5 from a micro SD card, then you're likely asking yourself which one to buy.
Unfortunately, since flash memory reading and writing works in a specific way, it means that micro SD cards might not even work directly out of the box. That means that choosing what you buy is extra important.
Here are our thoughts.
We highly recommend SanDisk and Samsung, as both are market leaders in SD cards and we have had extremely positive experiences with both. They are reliable and high-quality. Furthermore, we've found that our customers over at our sister company, buyzero.de, have been extremely satisfied with SanDisk micro SD cards.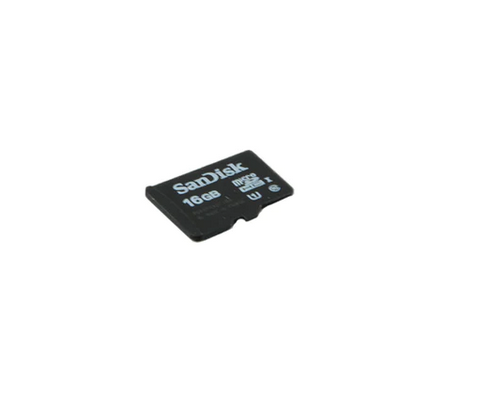 We, however, do not recommend Kingston SD cards, because they do not manufacture they own flash memory chips and microcontrollers. Since they purchase their components from other manufacturers, it's difficult to guarantee their quality.
If you're interested in more information, we've posted extensively about our recommendations here.
Conclusion
With our Raspberry Pi 5 kits, we will be shipping out SanDisk Extreme Cards with a capacity of 64GB. You'll be able to reserve yours soon!
If you're interested in more Raspberry Pi 5 news, be sure to sign up for our newsletter.
For now, the big question is, are you planning on booting your Raspberry Pi 5 up from an SD card, a USB stick, or an NVMe SSD?