Raspberry Pi Dispatch: Raspberry Pi 5!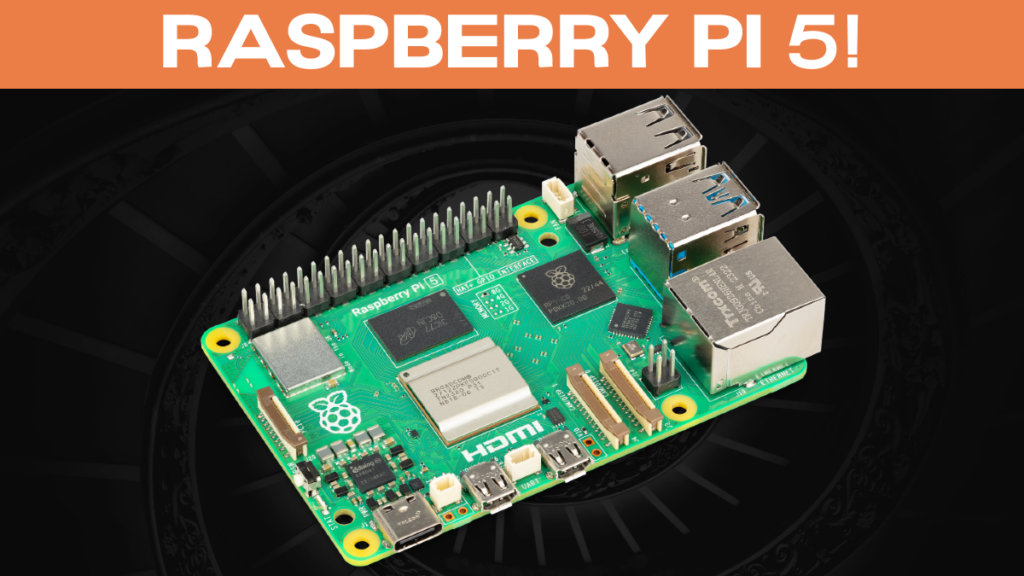 Introduction
Raspberry Pi 5! It's almost here!
It's the first new model from Raspberry Pi Ltd. in over four years!
We in the Raspberry Pi community have grown accustomed to waiting these past few years, but four years for a new product is quite the wait!
Luckily, Raspberry Pi has promised to deliver and deliver they have.
Raspberry Pi just announced Raspberry Pi 5 today, September 28th, 2023.
However, the new model won't be available until the October 23rd.
To keep updated with that, be sure to sign up for our Newsletter at the top right of this page!
Raspberry Pi 5
It's is 2 to 3 times more performant than Raspberry Pi 4, offering lightning fast CPU speeds, a PCIe 2.0 interface, and an RTC and RTC battery connector!
The new model uses the Broadcom BCM2712 chip, featuring a quad-core ARM Cortex-A76 (ARM v8) 64-bit System on a Chip (SoC), with 512KB L2 caches and a 2MB shared L3 cache. It runs at 2.4 GHz.
It's also got a VideoCore VII GPU.
It also comes with LPDDR4X-4267 SDRAM and, at launch, you can get it with either 4GB or 8GB of RAM.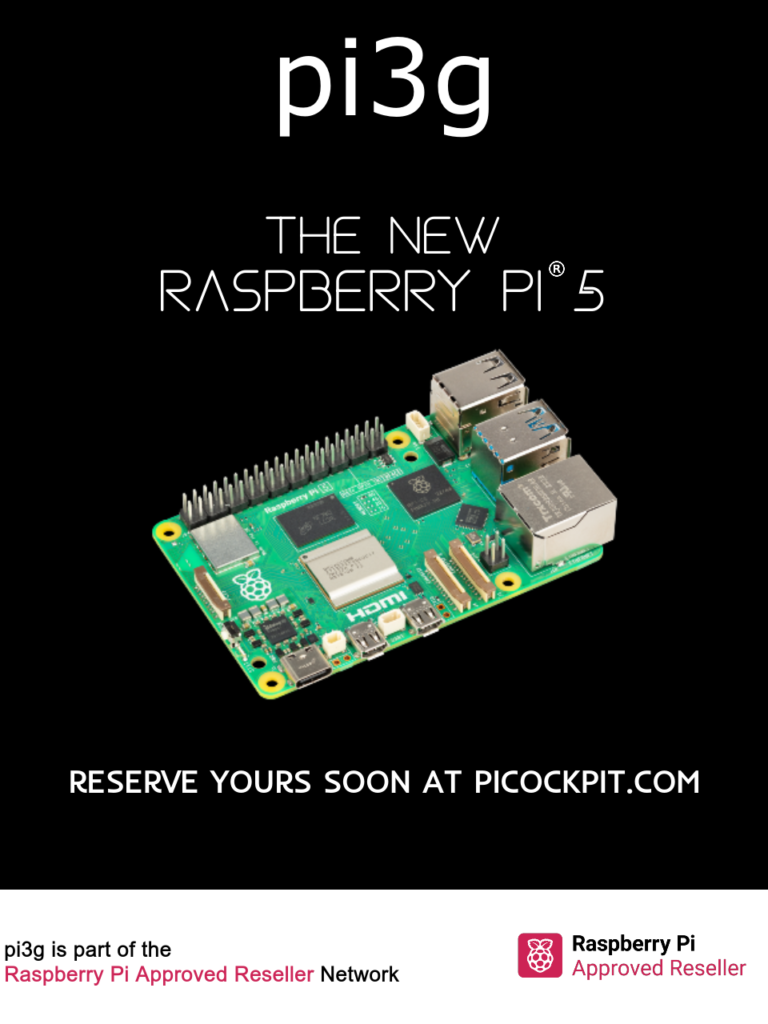 Reservation through PiCockpit
Let's talk about why this is such a big deal. In an interview in December of 2022, Eben Upton, the CEO of Raspberry Pi Ltd., mentioned that 2023 is a recovery year and that we shouldn't be expecting any new products.
Well it looks like Eben was down-playing what was on the horizon, because now we know that starting at the end of October, it will be available.
I would say "widely available", but there will still be relatively limited stock through the end of the year.
Due to a slow pace as they ramp up production, the first Raspberry Pi 5s will be arriving to customers at the end of October, but they won't be super plentiful until early next year.
If you know PiCockpit, then you're probably familiar with our Reservation Tool that we've had set up for Raspberry Pis ever since the shortages began.
Today, of course, it's possible to find Raspberry Pis without too much hassle. And, in fact, we have them available through our sister company, buyzero.de.
We will, shortly, also have a reservation tool set up. You will be able to reserve a spot in line and once they become available, you'll be able to order one from us!
Contest

We know how frustrating it is to have to wait. So we wanted to make it possible for you to play around with one as soon as possible.
So we're setting up a little contest: What's the craziest thing you can come up with for Raspberry Pi 5?
Provided it doesn't destroy it, you can send us your ideas and we'll enact them on ours.
We'll announce the winner here and on buyzero.de on October 23rd.
The winning idea (determined by us) will win a full Raspberry Pi 5 kit – including with a 27W USB-C Power Delivery (PD) Power Supply, a Raspberry Pi 5 case, an SD card, and a Raspberry Pi 5. All with free shipping within the EU.
The runner-up will win a Raspberry Pi 5 with free shipping within the EU.
So be sure to send in your ideas – you can either comment below or contact us on the official PiCockpit contact page.
You can also tell us not-so-crazy things that you'd like check out with one and we can do them for you!
If you have any questions, let us know!
Staying Up-To-Date with Raspberry Pi 5 News
Again, if you want to stay up-to-date with news, then you should sign up for our Newsletter at the top right of the page.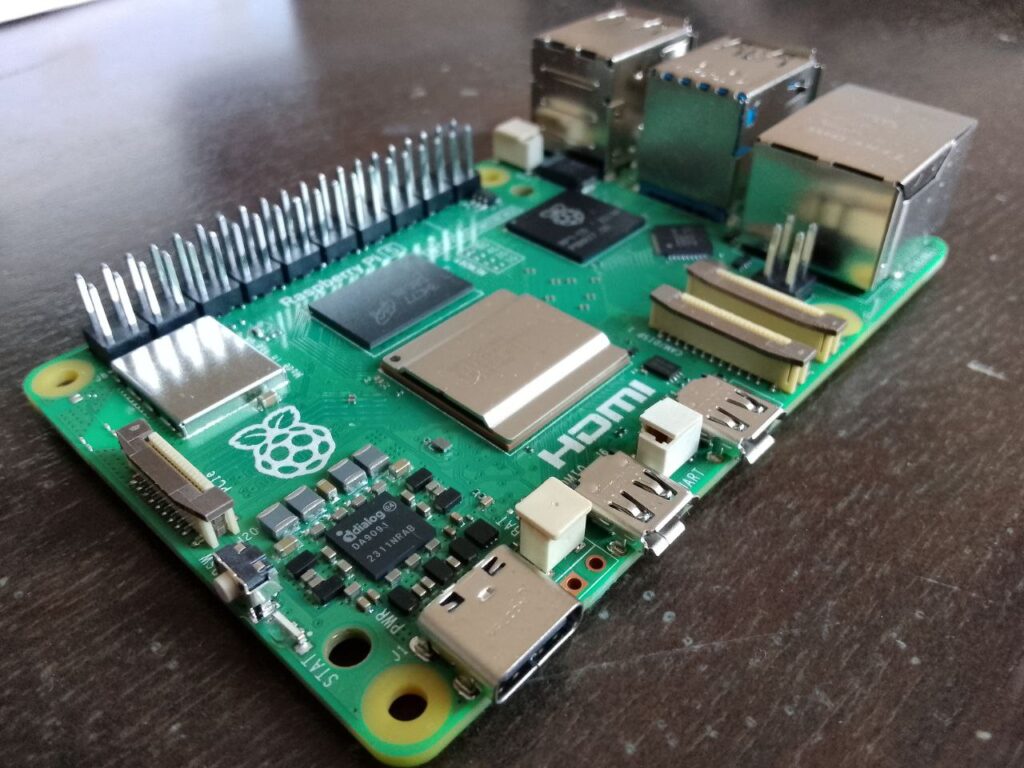 Conclusion
So be sure to sign up for the newsletter, send us your wild idea, and reserve yours once our tool is ready to go!
You can also check out our other articles here: