This is a small bug-fix release, as we noticed that the reset user password feature kept running into a snag.
So with v2.7.1, the reset user password feature should now work again!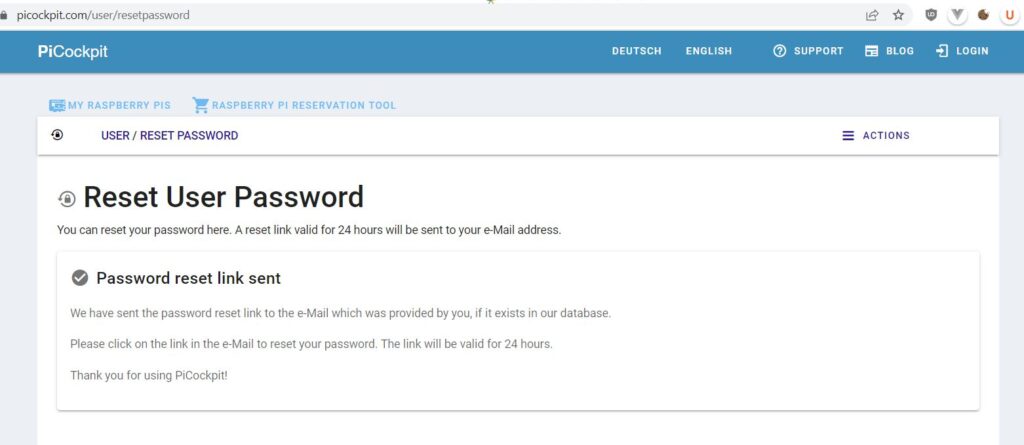 The necessary code to fix this bug was introduced in v2.7.0 already, but there was still one line of code which was working against the bug. Things like this happen occasionally.
Now this line of code has been removed, and the bug has been successfully repaired 🙂
If you're interested in seeing more current releases, check out PiCockpit v2.7.3 – released on April 19th, 2023.