Paragon Project: Pico W Security Alarm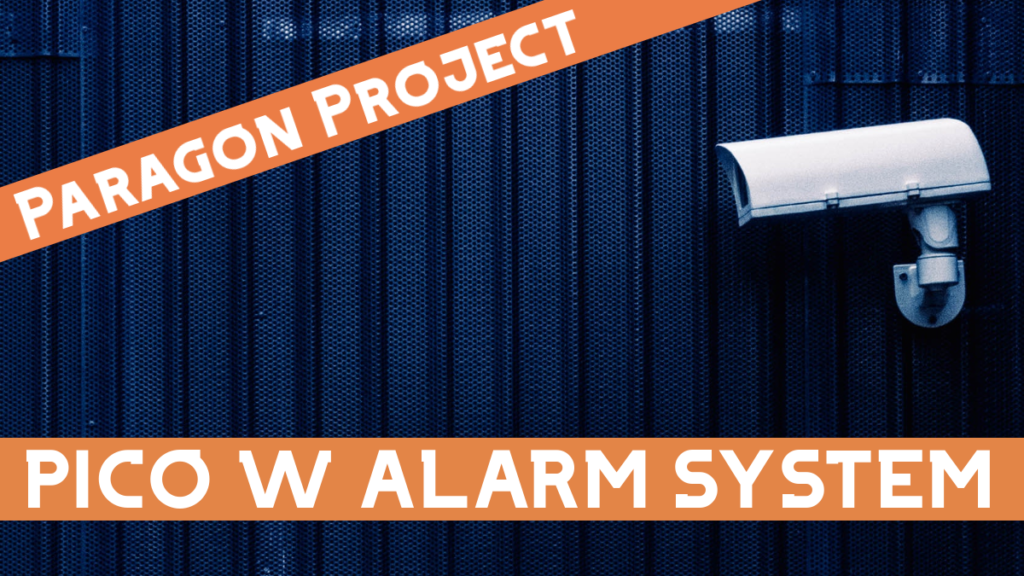 If you're interested in protecting your home with a cheap and powerful security system, look no further, because the the Pico W Alarm System is here! over at Cytron, Abdulrahman Alhamed has uploaded a fantastic tutorial on creating an alarm system based on an IR sensor and Pico W.
Notably, this project isn't that different from our Pico W Doorbell Tutorial that we shared back in July of last year.
This is a great project for tinkerers and makers of all experience levels, as beginners can follow the easy tutorial that Abdulrahman has provided. Meanwhile, if you're looking to develop a super duper advanced project – this is a perfect starting point.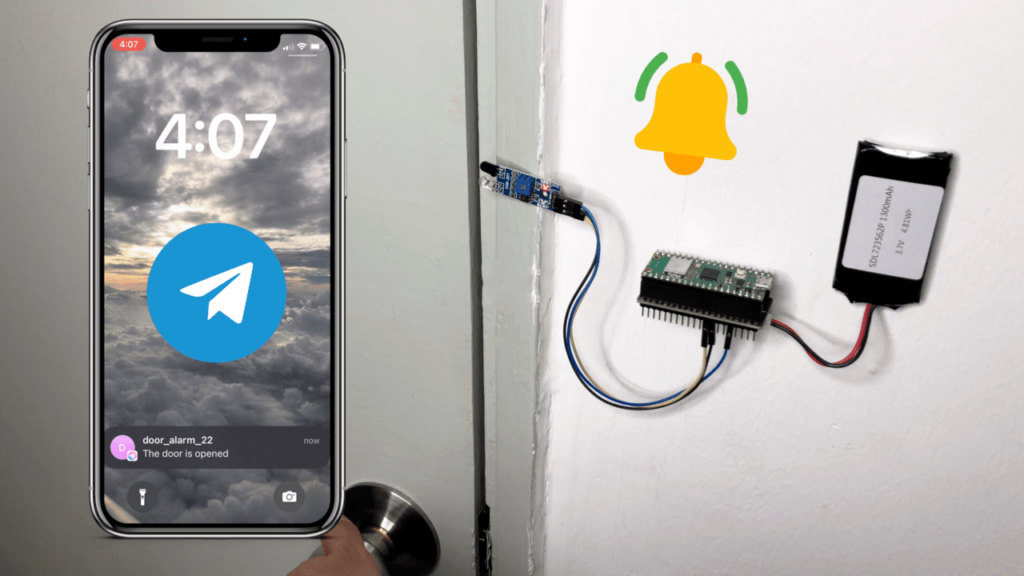 Hardware
Abdulrahman developed it with the following components: a Raspberry Pi Pico W, a Cytron Maker Pi Pico Mini, an infrared sensor, and a rechargeable battery. All of this hardware is pretty standard, aside from perhaps the Cytron Maker Pi Pico Mini, which is an interesting dev board that adds an LEDs and ports to the Pico.
The idea of this connection works is that when the infrared sensor picks up any movement, it will send a notification to your device.
So, as you can see in the picture above, once you hook up the sensor next to a door, it will notify you as soon as the door opens or closes. You could check out how this would work on the Adafruit MLX90640, for a relatively popular and simple infrared camera.
While Abdulrahman has chosen to power the Pico W through a rechargeable battery, you might want to consider a more reliable power supply if you're using this for more stringent security reasons.
Once you've got the camera wired up to the Pico W and the Pico W wired up to a power supply, you're good to go!
Software
Abdulrahman has set up the alarm system to work through Telegram, but you could imagine doing this will any IFTTT (if this, then that) program and messenger.
If you want to check out how we set up the doorbell, you can watch this video:
I also bet that this would be a fantastic project to set up using freshly supported Bluetooth on the Raspberry Pi Pico W.
For this Pico W security alarm, Abdulrahman decided to write it in CircuitPython. And so, if you want to get this project going yourself, you can head over to the page over on Cytron to check out the details!
And if you want to see more Paragon Projects, you can check out others here.
Where would you put your security alarm?