Paragon Project: A Ham Radio Cyberdeck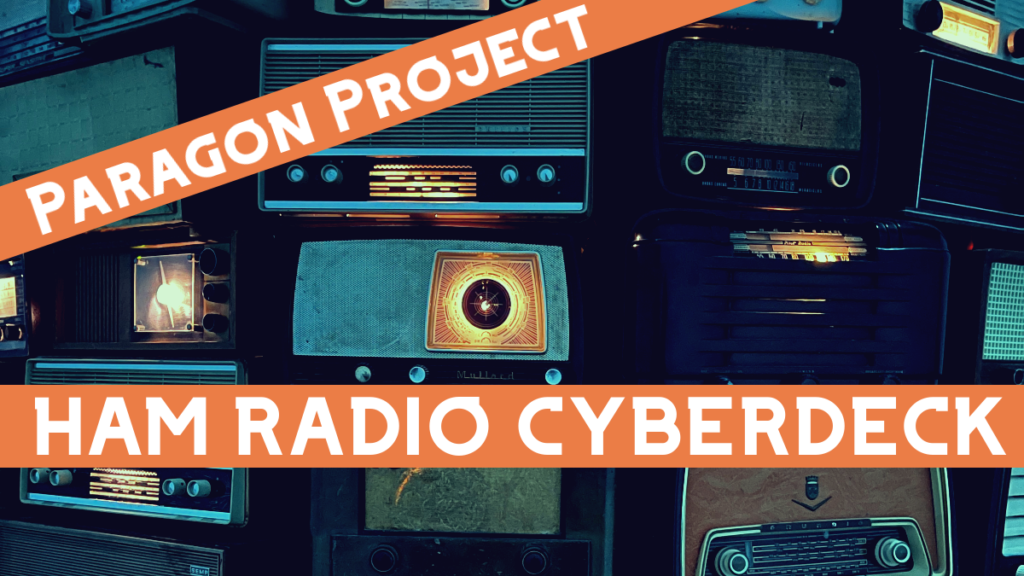 This has everything that you could possibly want in a Raspberry Pi project. It's creative, it's stylish, and it's fun. Most of all – it's useful! It's a ham radio cyberdeck, put together by Kaushlesh Chandel.
Ham radios – or amateur radios – use radio frequencies for communication. They can be extremely useful if you're in an emergency in a location where you can't get cellphone reception.
Cyberdecks are portable computers that people usually make with an eye towards aesthetics.
As this cyberdeck serves as both a computer and a ham radio, Kaushlesh suggests making use of it on a camping trip. It can be a radio and a navigation/GPS assistant. It can capture photos or time-lapse images. But you can also use it simply to kick back and play RetroPie games.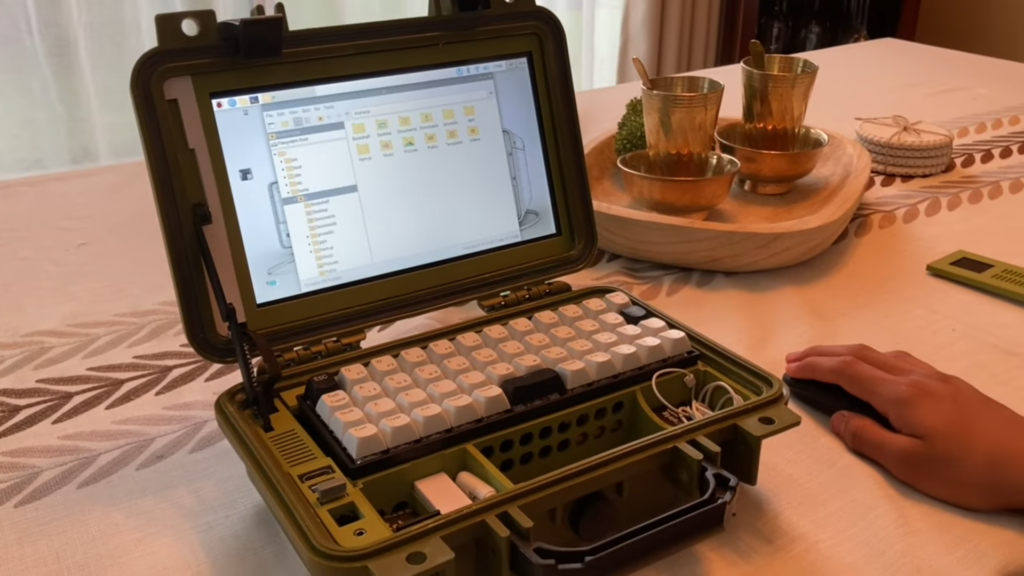 Hardware
Kaushlesh outlines that the project revolves around a Raspberry Pi 4 with 8GB of memory.
I remember when everyone was asking "Why does a Raspberry Pi need 8GB of memory?" It seems like Kaushlesh has the answer!
Aside from the Pi, Kaushlesh sought out a portable, waterproof case, a rechargeable battery, a 40% keyboard & mouse, and two LCD screens. For the radio part of it, an antenna and speaker are also important.
Put together with a few customized 3D-printed parts to put the whole thing together and voilà, you have the ham radio cyberdeck!
As Kaushlesh outlines in the post on hackaday.io, during the second iteration of the project, Kaushlesh figured out that all the 3D-printed pieces could snap together using magnets. The result is this ultra aesthetically-pleasing design.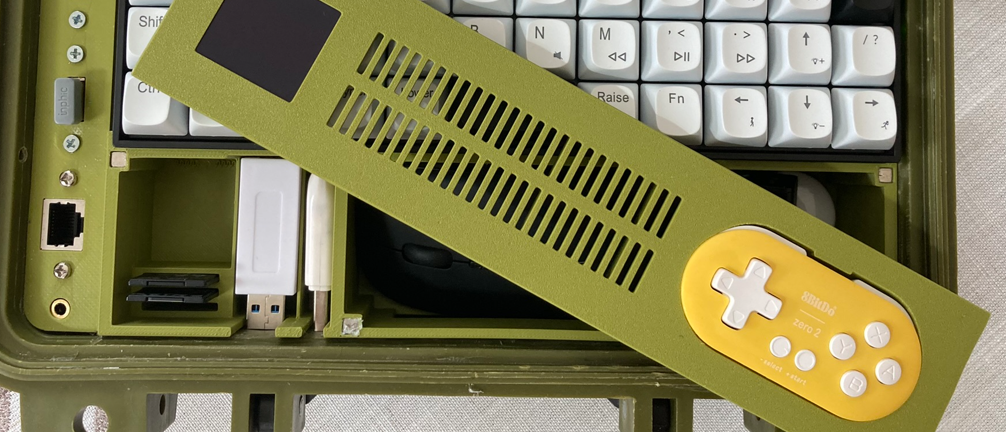 Software
To use the Raspberry Pi for most of its desktop capabilities, the project relies on the Raspberry Pi OS (along with RetroPie for fun!)
What gets to be a little more complicated is than which Software-Defined Radio (SDR) works best, considering the ham radio functionality is most useful in a location without internet connection.
A popular SDR for Raspberry Pis is SIGpi, which you can learn more about at the SIGpi GitHub.
Once you land on the ideal SDR for the project, then you've found the key for the ham radio software setup.
Conclusion
As Kaushlesh mentions, this project actually began in 2022 and has changed a few times. Pieces have changed, a small LCD has been added to the main deck to use less energy, and the keyboard has shifted to the center of the build.
Perhaps most astonishingly, Kaushlesh has found a rechargeable battery that will keep this thing juiced for 20 hours!
You can go read about the details of the project here.
You can also check out more Paragon Projects that we've featured by clicking here, which includes this other really awesome cyberdeck!
What would you do with a new ham radio cyberdeck? Where would you go?