Version 2.4.4 of the PiCockpit frontend and backend (the parts you are talking to in your web browser :-)) have now been released.
This release brings us a bit closer to the magical experience PiCockpit is aiming to become.
A lot happened under the hood, here are the highlights:
My Raspberry Pis
My Raspberry Pis are now fully integrated with the app view of the individual Pis.
As a result, navigation is now blazingly fast!
Also, when adding new Pis (using picockpit-client connect on your Raspberry Pi) they will now automagically appear in your PiCockpit web interface: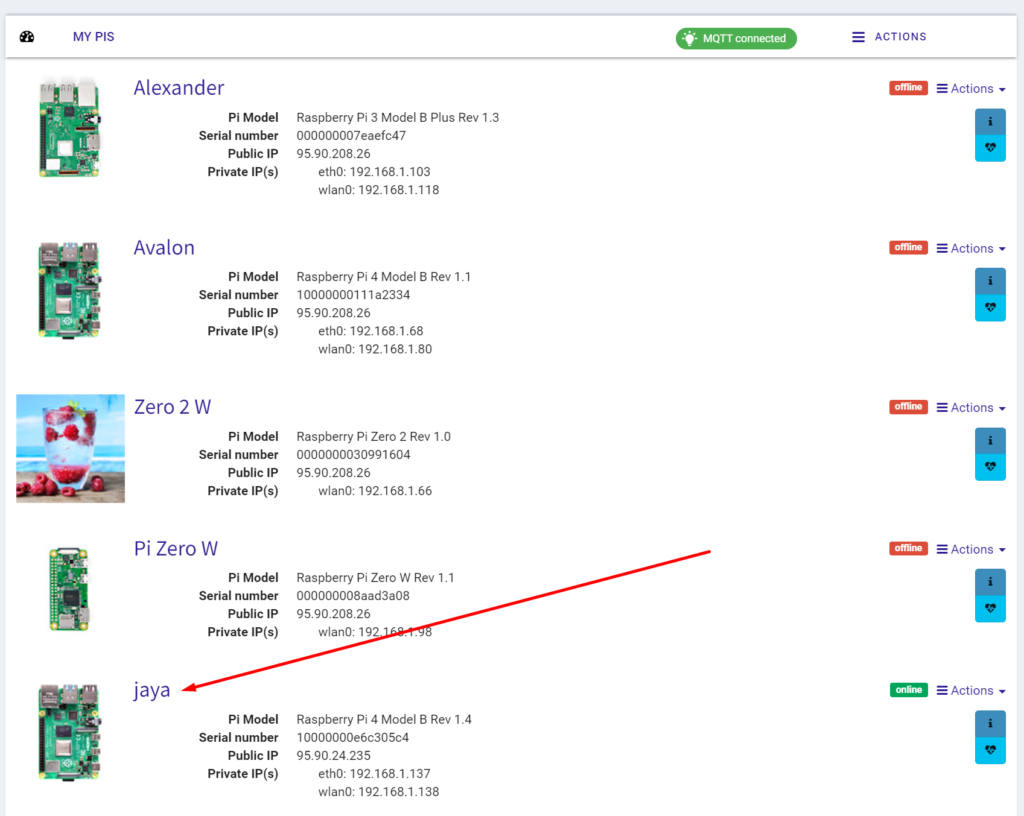 When you delete Pis and have multiple browser windows open (maybe on different devices?) the Pis will also disappear magically without you having to refresh the browser window.
Pro Tip:
By the way, did you know when you Ctrl + Click the Info or the heartbeat icons on any of the pis, all pis will switch and show you their state?
PiCockpit Reservation Tool
If you haven't heard of the PiCockpit reservation tool yet: it's an easy way to get into a queue for Pi 4 / 4 GB, Pi 4 / 8 GB or Coral USB. It's free to get into the queue for PiCockpit users! We work with our partner shop buyzero.de on shipping the Pis within Europe and Switzerland. If you find yourself not getting to the shops on time when they have stock – this tool is for you, as we allocate in the order of reservation, so it's very fair!
New in v2.4.4:
an error was resolved which led to some clients with e-mail addresses with capital letters not being able to authenticate for the Raspberry Pi Reservation Tool
I have also implemented a way to help those clients who do not receive the e-mail in the first place. Please contact our support team to get assistance in these cases.
Coral is now not available in CZ and FR (sorry guys, not our rules – they are not certified in these countries)
Bugs? Errors ? Problems with picockpit?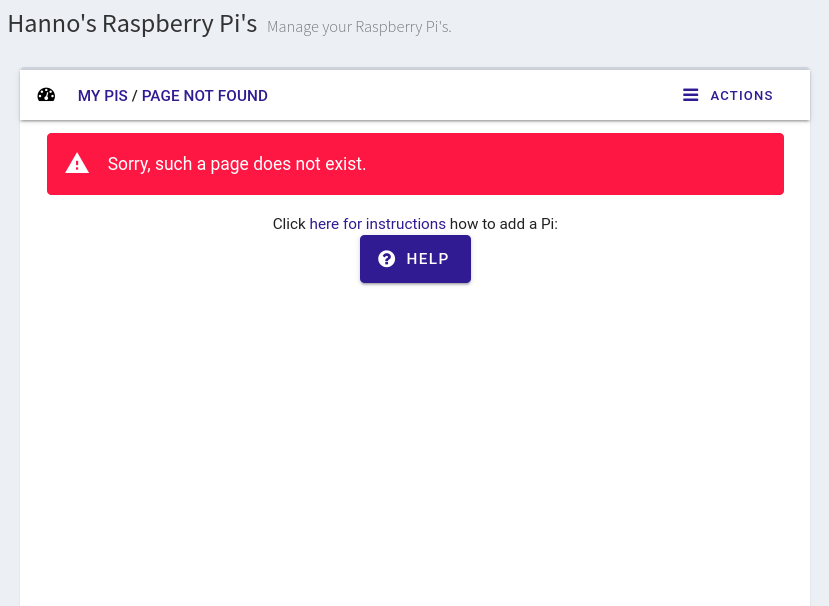 If you should find yourself facing this error message, please clear your browser's cache for picockpit.com and restart the browser once. If you aren't sure how to do that you can find instructions on how to clear your cache here.

Please report any errors with this new release you experience by commenting on this post!
Thank you very much for using PiCockpit, we hope that you will enjoy this new, faster experience.