Paragon Project: Raspberry Pi Zero NAS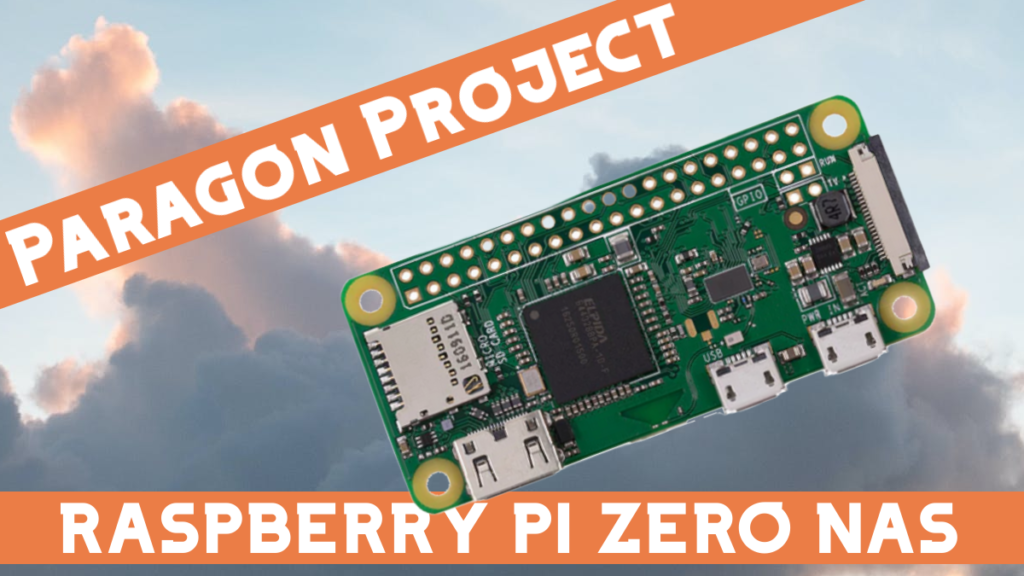 Want to ditch your cloud services? Want something more private and more secure? Then look no further than this Raspberry Pi Zero NAS.
Dannii820 put this project together and shared it over on Reddit. And it made me realize that despite our countless Paragon Projects, we have yet to feature a NAS. And since this is one of the most creative NAS projects I've seen, it absolutely deserves a place in this series.
I've never seen a Raspberry Pi Zero NAS before, so I'm very happy to feature Dannii820's extremely creative project here.
If you aren't familiar with the world of NAS servers, let's do a quick overview.
NAS, or Network Attached Storage, servers are devices to which you can save your files over a network, as the name implies. If you use Dropbox or Google Drives, then a NAS server could replace them.
People often make NAS servers with a Raspberry Pi 4 and an external hard drive. In fact, even Raspberry Pi Ltd. has a tutorial on how to set up a NAS server on their website. So if you're looking to get your own NAS server up and running, there are a bunch of options.
I wonder what performance would look like on a NAS server with a Raspberry Pi 5 instead of a Rasbperry Pi 4?
Anyway, what makes this project super exciting is Dannii820's use of a Raspberry Pi Zero, because it goes with a less powerful controller instead of a more powerful one.
Hardware
There are four primary components: a Raspberry Pi Zero, an SSD, a micro SD card, and a customized printed circuit board (PCB).
Unfortunately, as of my writing this post, Dannii820 hasn't shared the files for the board. But Dannii820 said that the files might be shared in the future, after their cleaned up.
Looking at the board, you can see what it offers. It's got a port for an M.2 SATA SSD, a spot to hook up a Raspberry Pi Zero, an Ethernet port, and a two USB ports.
Dannii820 has tested the project out with both a Raspberry Pi Zero and a Raspberry Pi Zero 2 and the difference seems pretty notable. The throughput on the Raspberry Pi Zero is around 60Mbit write and read and the throughput on the Raspberry Pi Zero 2 is around 98Mbit.
And Dannii820 mentions in the Reddit comments that the latter was constrained by the use of a 100Mbit Ethernet controller. So with a more powerful Ethernet connection, you could really be flying with this setup.
Software
Dannii820 doesn't mention any specific software for this project, but the classic Raspberry Pi NAS software is openmediavault.
It's free, it's open-source, and it's Debian-based (like Raspberry Pi OS). This makes it really the ideal application for setting up a NAS server on any Raspberry Pi board.
There are some software alternatives though, like NextcloudPi and Samba.
Conclusion
So there you have it, folks, a Raspberry Pi Zero NAS. Dannii820 mentioned in the Reddit comments that the original idea was to make the NAS server with a Compute Module 4. But that was during the shortage and they weren't available.
Of course, they are available now (you can buy them here) and if you're interested in developing this project with a Compute Module 4, I'd be happy to write about a CM4 NAS server!
And, of course, if you want to see more Paragon Projects, you can just click on this button:
What are you going to do with your Raspberry Pi Zero NAS?
Finally transfer all your Dropbox files onto your local network?